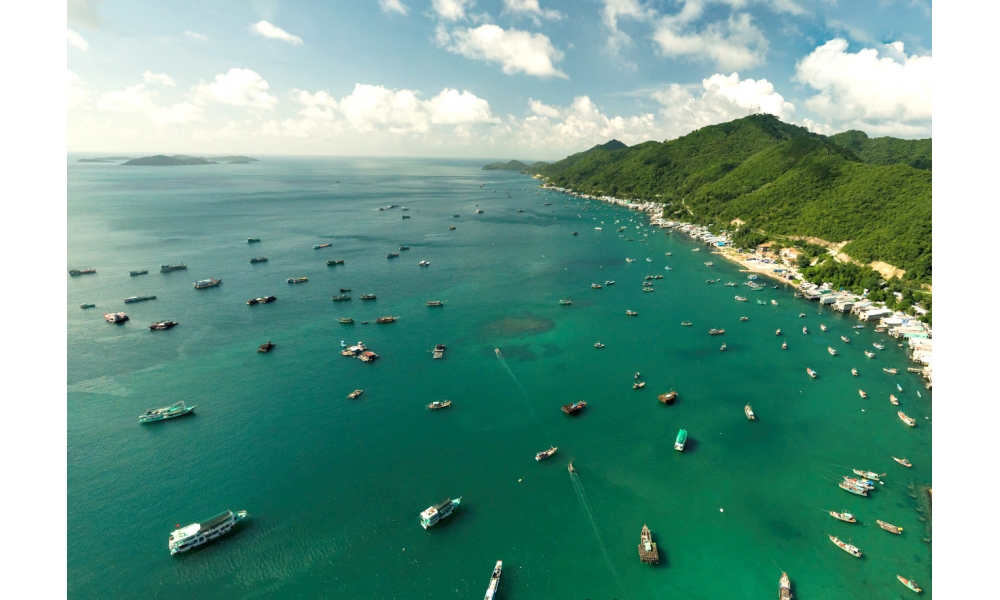 JOURNEY TO EXPLORE NAM DU ISLAND
Destinations: HCMC - NAM DU (KIEN GIANG)
Time: 2 DAYS & 2 NIGHTS
Transport: Car - Speedboat
The Evening before the 1st Day: HCMC - RACH GIA (KIEN GIANG)
23:00: The car and tour guide of En Viet Travel Company will pick you up at the meeting point, and depart to explore Nam Du island. We'll take a rest in the car.




DAY 1: RACH GIA - NAM DU (Breakfast, Lunch, Dinner)
06:00: After arriving at Rach Gia Harbour, tourists will freshen up, have breakfast, and rest.
07:30: The tourist group will board and check in a speedboat for the Rach Gia - Nam Du (an archipelago of 21 islands) route that departs at 08:15.
11:00: The speedboat will dock at Nam Du port, and the tourists will rest at the local people's house.
11:30: Tourists will have lunch at a local restaurant and rest.
15:00: Tourists will depart for a boat to go fishing at Cay Men Nho beach. Next, we'll continue the journey and the group will be swimming at Mau Islet.
18:00: Tourists will have dinner at a local restaurant. Then, we'll join the campfire exchange program with fun games and enjoy seafood (grilled snails, grilled urchins, grilled squid, etc.). After that, tourists can rest or be free to explore Nam Du at night.




DAY 2: NAM DU - RACH GIA - HCMC (Breakfast, Lunch)
07:00: Tourists will have a breakfast
08:00: We will hire a motorbike to carry you to the top of the 295m high Pig Islet, visit the radar station, and enjoy the panoramic view of the Nam Du archipelago. As we return, we will stop at the slope to see the whole view of Bai Ngu's clean and beautiful beach (expenses excluded).
11:00: Tourists will have lunch at a local restaurant and rest. After having lunch, we'll check out and prepare our belongings to board the boat to depart for Rach Gia at 12:15.
15:00: The boat will dock at Rach Gia port. We'll depart for Ho Chi Minh City. The group will stop for you to rest and freshen up on the way.
19:00: After arriving in Ho Chi Minh City, the company car will take you to the original pick-up point, we'll say goodbye and we hope to see you again in other tour programs.
Tour price exclusions:
Personal expenses, self-ordered drinks or food outside of tour program during meals, etc.
Expenses for sightseeing, transportation outside the program.
VAT
Tour price inclusions:
Brand new car pick up – drop off according to the program
High-speed train tickets
High standard hotel with 2, 3, 4 people/room
Meals according to tour program
Tickets to attractions included in the program
Enthusiastic tour guide service
Entrance fees according to the program
01 bottle of 500ml water served/person/day
Travel insurance compensation of 20,000,000 VND/case
EnViet hat
Note: The above prices do not apply to public holidays, New Year's Eve and days close to Tet holiday.
TOUR PRICE FOR GROUPS OF 12 OR MORE
Adult: 2.390.000 VND/pax
Children: 1.799.000 VND/pax