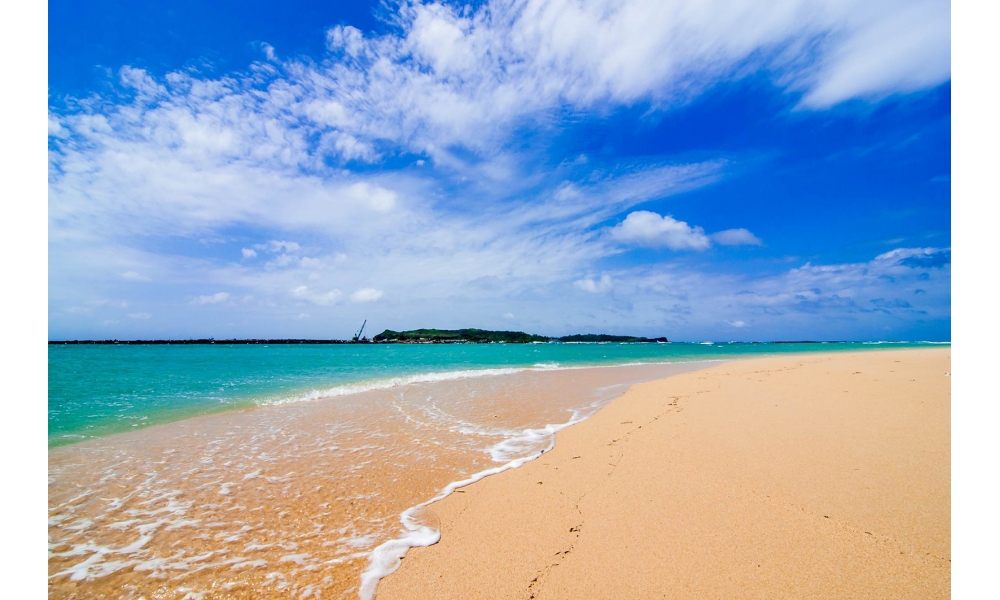 JOURNEY TO EXPLORE PHU QUY ISLAND
Destinations: Ho Chi Minh City – Binh Thuan
Duration: 02 days 02 nights
Transport: Speedboat – Car
Night 01: HCMC – Phan Thiet (Breakfast, lunch, dinner)
23:30: En Viet's car and tour guide will pick you up at the meeting point, depart Ho Chi Minh City to Phan Thiet. Tourists will stay overnight in the car.
Day 01: Explore Phu Quy island (Breakfast, lunch, dinner)
06h00: After arriving in Phan Thiet, tourists will have breakfast at the restaurant near the harbor. Then, we'll go to Phan Thiet Port to depart for Phu Quy Island by speedboat.
07h00: Tourists will do check-in procedures for a two-and-a-half hour journey to Phu Quy Island.
09h30: Tourists will depart to explore Phu Quy by motorbike starting with destinations:
Ganh Hang – Nho Beach: Tourists will be surprised by the beauty of the blue sea and white sand.
Phu Quy Island's landmark: Tourists will surely have some memorable photos at the towering flagpole in Phu Quy!
Trieu Duong Bay: with long sandy beaches embracing the clear blue sea, tourists will be immersed in an extremely open space!
11:30: Tourists will have lunch at a local restaurant, rest and relax.
12h30: Tourists will check in, rest and prepare for the afternoon activities.
14h30: Tourists will explore the roads of Phu Quy Island by motorbike:
Visiting Thay Nai's Tomb where you can pray for peace for family and friends as this is a sacred place
Snorkeling and watching coral reef: The tour guide will take tourists off the boat to see coral reefs at Hon Tranh or Hon Den, located near Phu Quy Island. They have a lot of coral and fish. Tourists will be given life jackets and diving goggles (the cost is included in the tour).
18h30: Tourists will have lunch at a local restaurant and free to play and explore Phu Quy Island at night.
Day 02: Phu Quy – Ho Chi Minh City (Breakfast, Lunch)
07h00: Tourists will have breakfast at the restaurant and explore Phu Quy by motorbike.
Lighthouse: Tourists will conquer the lighthouse in Phu Quy Island, see the whole landscape of the island from above, and take pictures to with super beautiful scenery from above.
Wind turbines: Three large electric wind turbins in Phu Quy are an ideal check-in site.
Linh Son Pagoda: A very sacred temple that many people on the island come to worship, above the temple is a place to see the island's unique beauty from the top. The eroded rocks have a very ancient shape which tourists can admire and take pictures.
10h30: You will return to the hotel, pack your luggage and perform check out procedures.
11h00: You will head to the restaurant to have lunch.
11:45: Tourists will get on the speedboat and go back to the mainland.
14h30: The train will return to the mainland, tourists will get on the bus to head back to Saigon. There are stops for customers to clean their personal hygiene on the way.
18h00: Tourists will arrive in Ho Chi Minh City, the car will return tourists to the previous pick-up spot and bid goodbye. We hope to see you again on other tours.
Package tour price for groups of 12 guests or more: 2,990,000 VND/pax

Note: For group of 15 passengers or more, please contact EnViet for the price

Tour price exclusions:
Personal expenses, self-ordered drinks or food outside of tour program during meals, etc.
Expenses for sightseeing, transportation outside the program.
VAT
Tour price inclusions:
Brand new car pick up – drop off according to the program
High-speed train tickets
High standard hotel with 2, 3, 4 people/room
Meals according to tour program
Tickets to attractions included in the program
Enthusiastic tour guide service
Entrance fees according to the program
01 bottle of 500ml water served/person/day
Travel insurance compensation of 20,000,000 VND/case
EnViet hat
Note: The above prices do not apply to public holidays, New Year's Eve and days close to Tet holiday.