Ta Xua in October: Paradise amongst the clouds
Ta Xua in October: Paradise amongst the clouds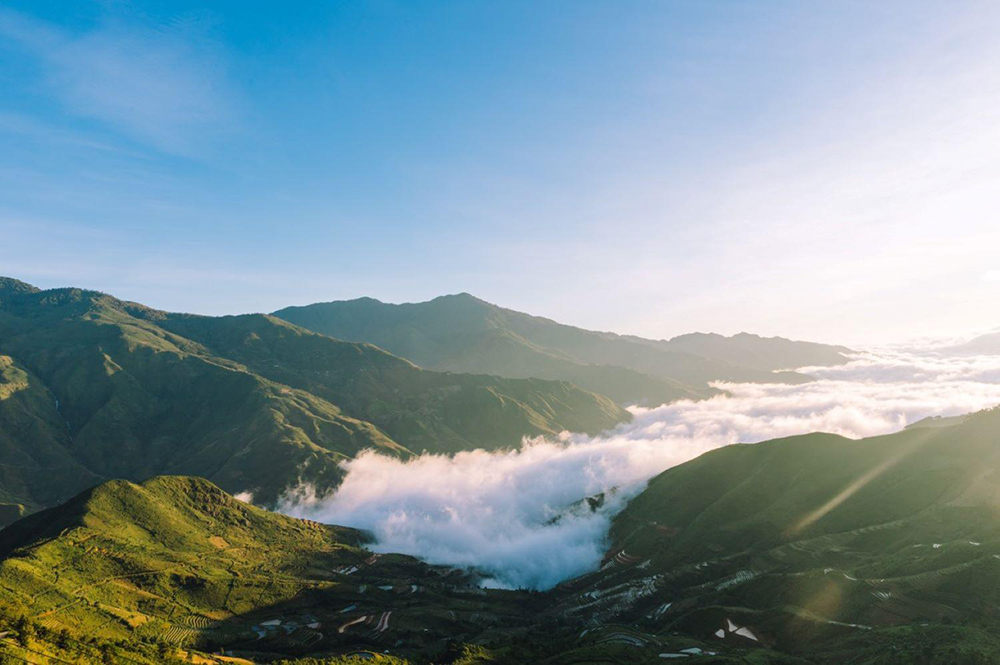 Traveling to the wild and mountainous Northwest region has made many people bewildered and infatuated. Almost everyone who comes here falls in love with the beauty of the mountains and forests and the simpleness and sincerity of its people, though it is necessary to mention the high peaks hidden in the white mist of the clouds. However, you are not always lucky enough to witness this scene. For that reason, so many people wish to go to Ta Xua to, for once, hunt clouds and admire the full view of this remote border region's natural scenery.

"Cloud hunting in Ta Xua" is among the many hot trend keywords in recent times within the travel community. What beauty does Ta Xua have that drives people to visit it and makes it viral? People dearly called it "Nang May" or "Cloud Lady" since Ta Xua in October possesses a breathtaking beauty as the sea of clouds encompasses every corner of the land. It is also the most beautiful time for hunting clouds on famous roads like the lonely docynia forest, the giant tortoise stone head, or Hang Dong's dinosaur backbone. As clouds and mist surround Ta Xua in October, the weather at this time is extremely humid and cold at night and sometimes there's a drizzle. You should pack enough warm clothes and listen to the weather forecast to avoid missing the cloud-hunting season.

Other than mountains and clouds, Ta Xua in October also has terraced fields with ripe golden harvest covering the remote villages of the Mong people. Since this place is still quite rural and has not been overly exploited for tourism, there are limited choices of accommodation and food. Most of the homestays or hotels are located in Bac Yen town. If you want to "hunt clouds" in the early morning, you have to get up very early to catch a bus to Ta Xua.