Top 6 tourist attractions in Ha Long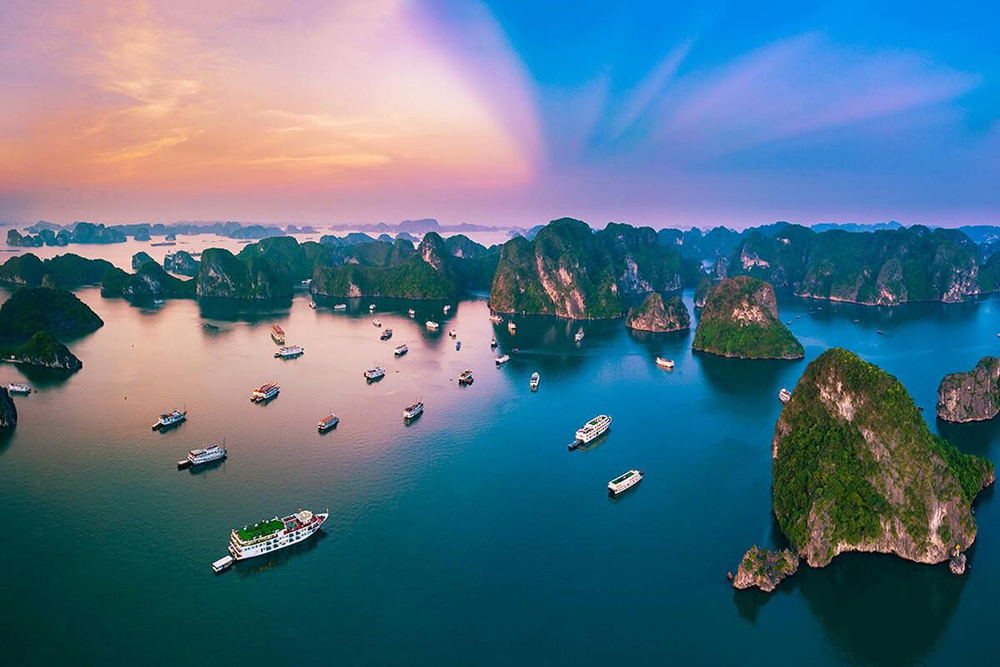 Ha Long Bay features majestic and poetic natural beauty with thousands of small and large islands as well as numerous remarkable caves. The bay, which was recognized by UNESCO as a natural wonder of the world, attracts a large number of tourists every year with beautiful destinations such as Dragon Eye Island, Ti Top Island, Con Coc Islet, Ngoc Vung Island, Sung Sot (Surprise) Cave, etc. 
Situated on Tuan Chau Island, Tuan Chau International and Amusement Park captivates visitors with an enticing and poetic atmosphere and infrastructure/space. Once arrived at Tuan Chau, you should attend the water music show, play at an outdoor amusement park or the dinosaur park recently opened that attracts lots of youngsters.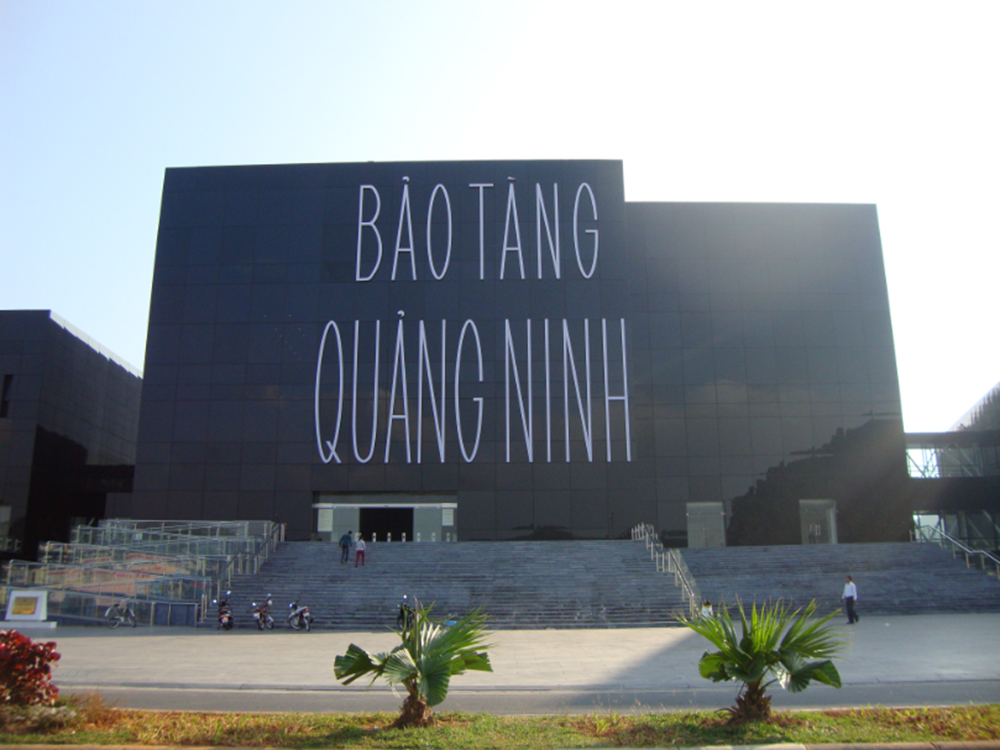 Quang Ninh Museum is considered to be a miniature of Quang Ninh province as it holds the cultural features of Halong people and demonstrates the distinct features of this coalfield. This is also a well-known and splendid check-in spot. 
4.

Cua Van fishing village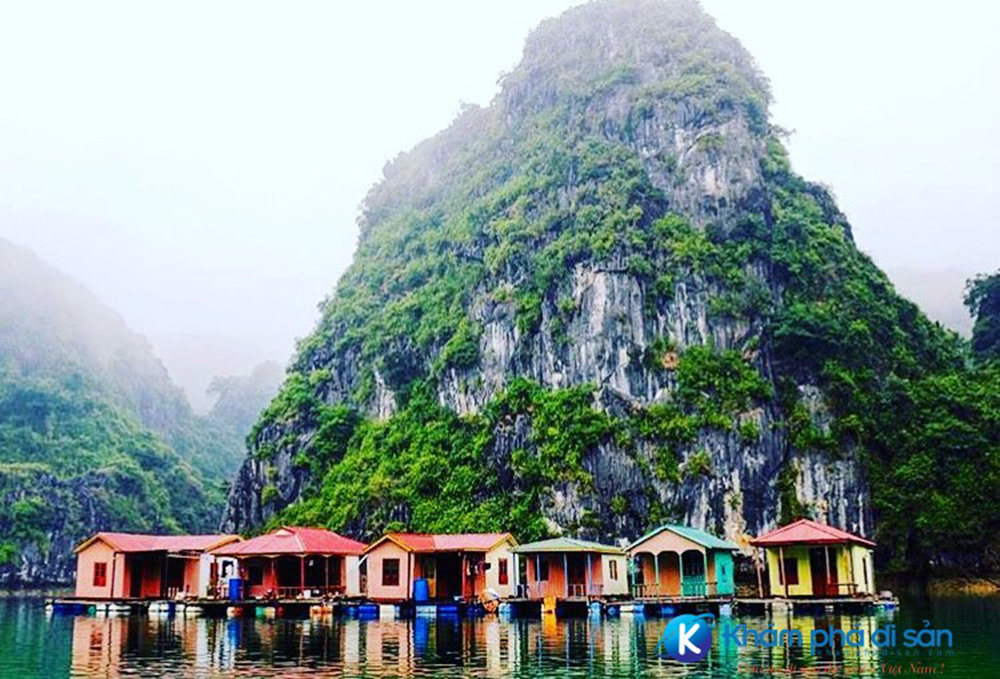 According to many tourists' experience of visiting Halong, if you haven't been to Cua Van fishing village, then you have yet to discover all of the beauty that lies here. Cua Van is an old fishing village situated in Ha Long Bay with a unique lifestyle for fishermen. Tourists will unveil fascinating activities such as fishing, squid fishing, boat rowing, etc., and feast on fresh seafood right on the boat.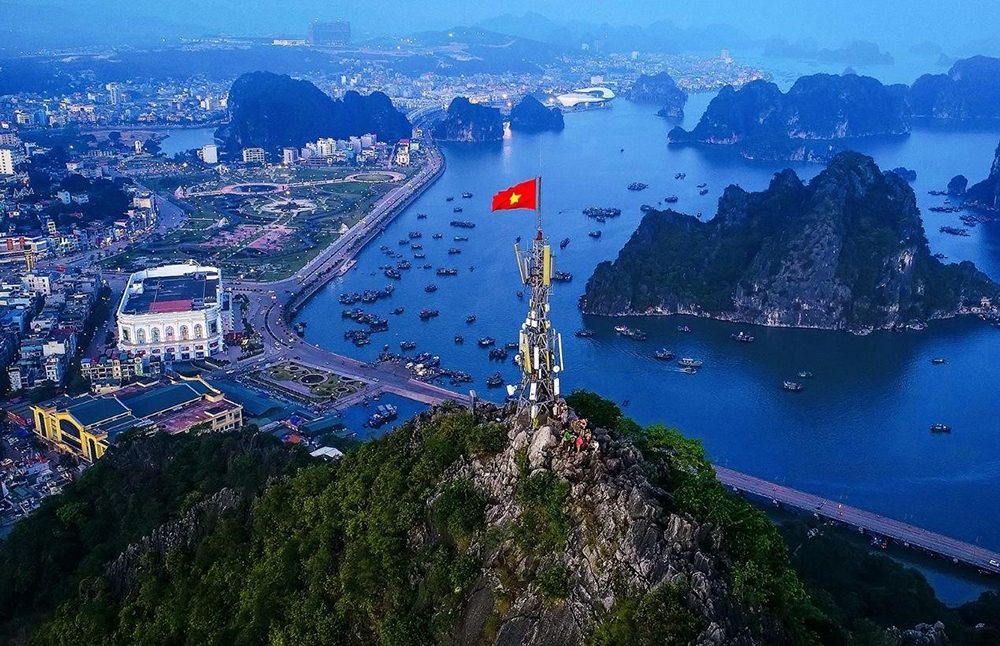 Bai Tho Mountain has an enchanting yet solemn beauty. From this, you can have a panoramic view of the romantic Halong.
(Even though climbing activities on Bai Tho Mountain have been prohibited due to concerns about tourist safety, instead you can go sightseeing in the area below. Remember to carefully update information from local authorities before booking a trip to Halong!) 
6.

Bai Chay Beach – an attractive tourist spot in Halong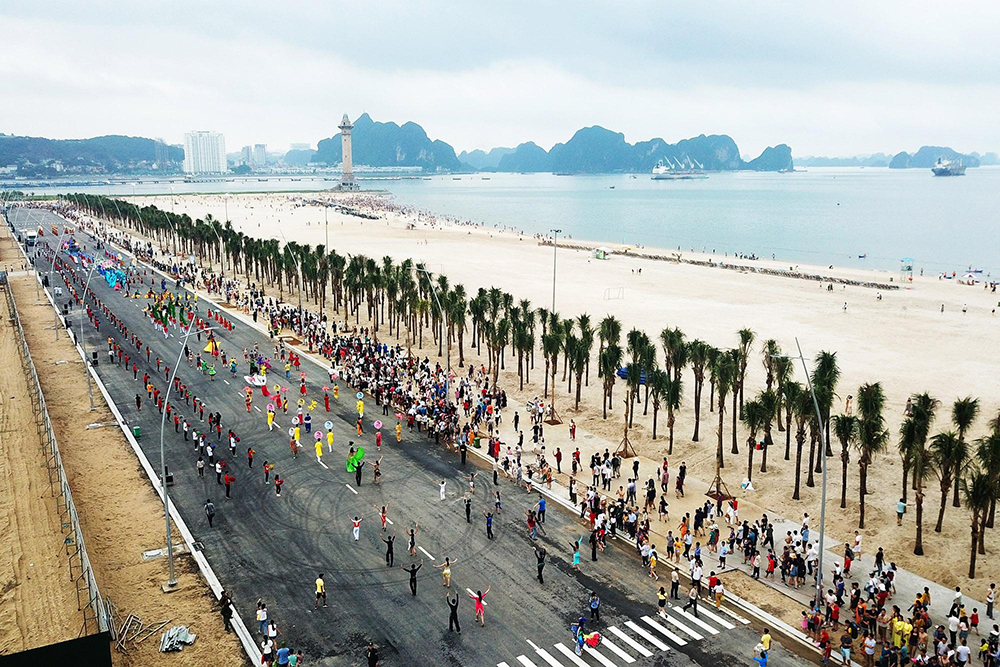 Bai Chay Beach is a man-made beach located contiguous to Halong Bay. It is considered to be the most beautiful beach in the city with crystal clear water and pristine white sand stretching for nearly 1000 meters. Here you will have a great time swimming, checking in, and having fun.