​Tourist sites near Sapa town center
Notre Dame Cathedral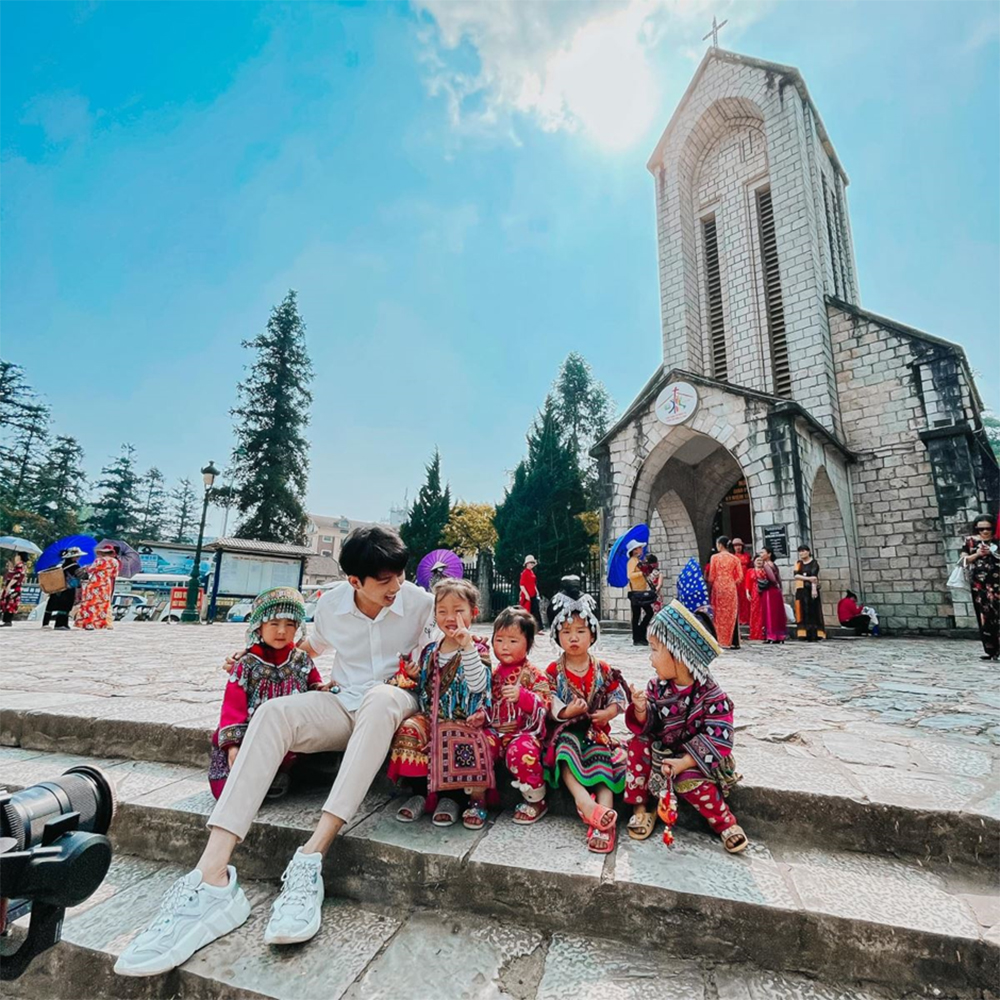 Located in the most ideal location in the main town center is the Notre Dame Cathedral, also known as the Church of Our Lady of the Rosary. It was built in 1895. The church is the most intact structure of the antique French Gothic style left today. Up to now, the church has undergone major restorations and is being preserved to be a symbol of Misty Town.

Ham Rong Street, center of Sapa town: Sun Plaza Sapa
Opposite Notre Dame Cathedral is a famous check-in site for youngsters in recent years: Sun Plaza Sapa. With arch gate architecture and radiant golden walls, Sun Plaza gives off a nostalgic and poetic feeling. Whether on a foggy day or a sunny day, Sun Plaza exudes the "quality" of Europe.

Muong Hoa Mountain Climbing Station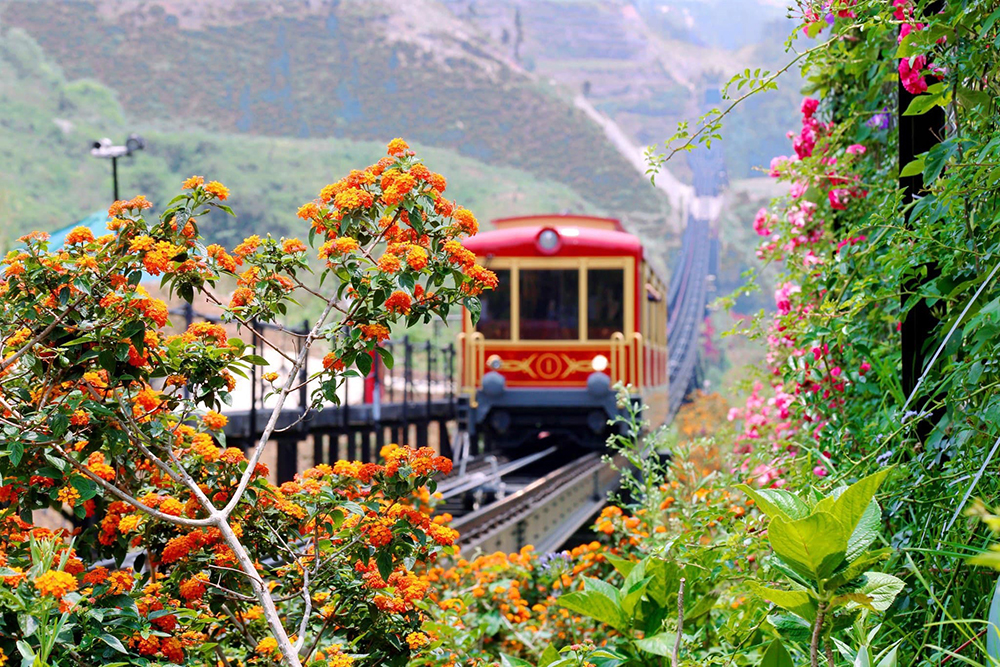 Muong Hoa mountain railway station is not only a place for you to visit if you don't want to climb the arduous Fansipan mountain, it is also many young folks' favorite as an amazing spot for taking selfies. The train station has the nostalgic style of the 20th century with a dark brown tone, an extremely luxurious dome, and a high ceiling design. Thus, this location is extremely suitable as a background for taking photos, especially for a trip to Sapa with one's lover.

Swing Sapa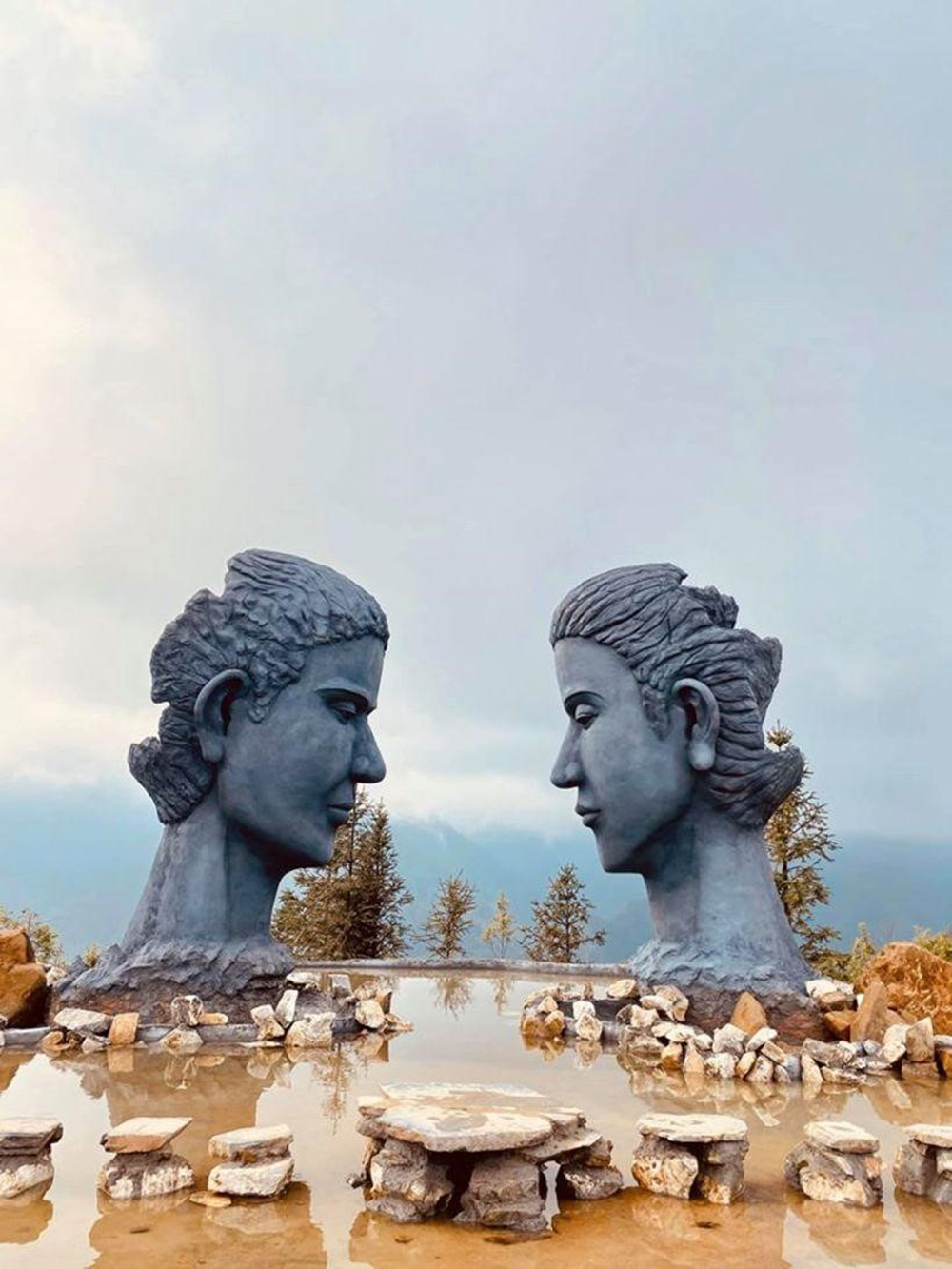 The most interesting check-in place in Misty Town, Swing Sapa, is waiting for you to explore. With two extraordinary tree statues and an infinity swing, pictures taken at Swing Sapa are no less than the Bali Swing, seems as if it's right in Vietnam. From here you can directly see the Hoang Lien National Park covered completely in the mist, resembling a glimpse of a picturesque paradise.