​Yen Bai's Lim Mong Valley
Let's get lost in this peaceful land and find out more about its signature food "Com Tu Le"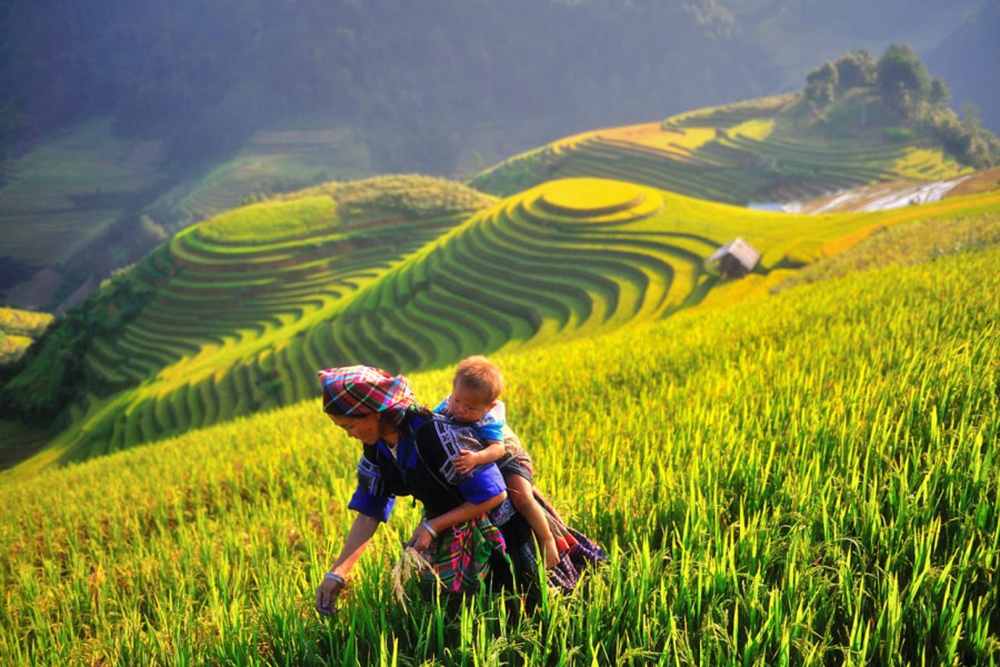 Lim Mong Valley, situated at the base of Khau Pha Pass, is one of Mu Cang Chai's many must-go destinations.

From the top of Khau Pha Pass, visitors can admire the sight of vast fields. If you have the chance to paraglide on Khau Pha Pass, you will be able to fly over the golden field of Lim Mong. Such a gorgeous sight, if you think about it.

Apart from that, there is a stream. The spectacle resembles a lovely painting as you listen to the stream bubbles and merge into the translucent currents.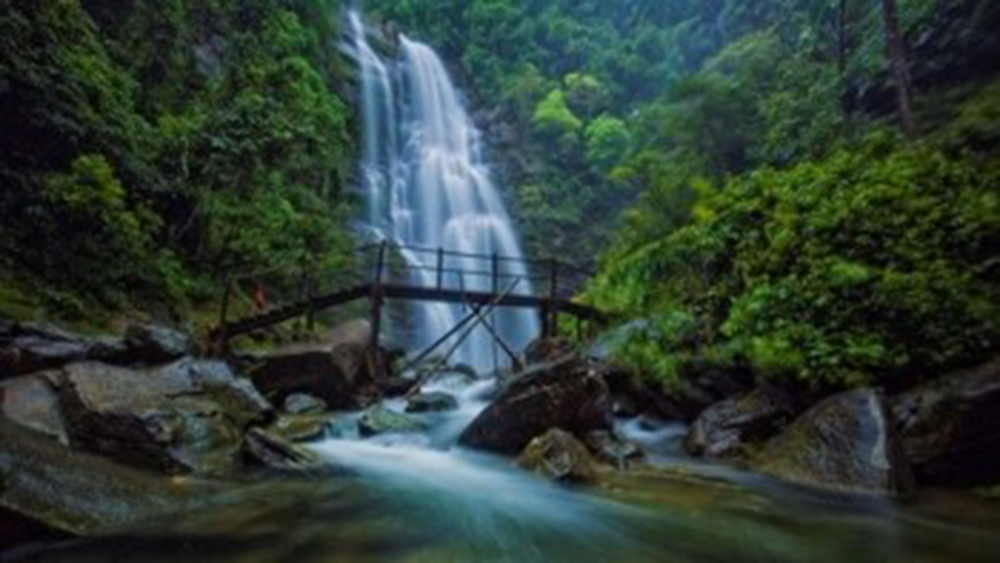 Mu Cang Chai in this season is completely covered in paddy terraces, but Lim Mong gives off a unique feeling of rustic tranquility with endlessly verdant rice paddies running into infinite cordilleras, one can feel as if life seems to slow down.

Com Tu Le is a famous dish here. If you have the time, find and go to the households where they are making it to understand the process of creating the aromatic green rice flakes.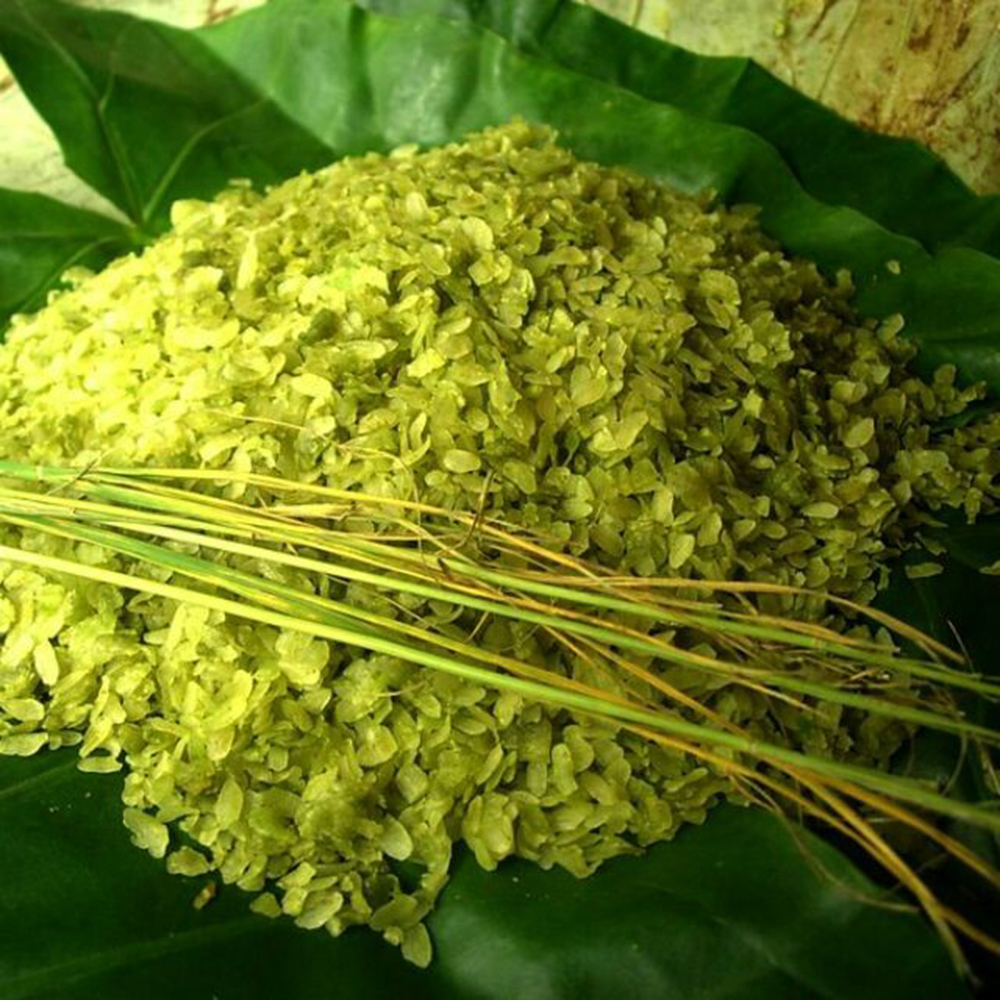 The rice harvested early in the morning is young rice. After bringing the young rice from the field, people will soak it in water to remove the ones with empty ears. Then, people use the thresher to thresh the rice.

After that, they fry and pound the rice. Lastly, people use winnowing baskets to get rid of the hulls. To make the chewy rice flakes, they have to go through many sophisticated stages manually.
The finished rice flakes have a green color, which is best to eat immediately. The taste of these rice flakes has captivated many people from the first time they try it, and can't resist buying them as gifts for their loved ones.